Welcome to GNN 2023!

Conference Program
The 5th International Conference on Graphene and Novel Nanomaterials (GNN 2023) will be held from July 10-13, 2023 in Shenzhen, China.
The conference aims at providing a platform for academia and industry to present robust research demonstrating the expanding frontiers in the fields and opens doors for discussing the practical challenges and recommending better solutions for material research. The previous editions were held Online in 2022 (
GNN 2022
), 2021 (
GNN2021
) and 2020 (
GNN2020
), and Offline in Bangkok, Thailand (
GNN2019
). The plenary session of this conference will include Keynote Speeches, Invited Speeches, Oral Presentations and Poster Presentations.
Shenzhen, also known as Sham Chun, is one of the special economic zones of China. From gorgeous theme park to stunning architectural art pieces, this place has evolved from being a garden city to a metropolitan hub. Privileged as one of the first China's social-economic zone, the city attracts people from all over the world, bringing cultural diversity and making it one of the finest business and shopping hub. Some of the popular places to visit include Shenzhen Lianhuashan Park, China Folk Culture Village, and Huaqiang North Road Commercial District. The latter is also known as a shopping hub for electronic devices. Come to enjoy the coastal view, the theme parks, the city, and especially the local people.
We look forward to meeting you all in the beautiful city Shenzhen!
Organizer
Paper Publication
---
Prospective authors are invited to submit abstracts or original technical papers, accepted full papers will get published in
Journal of Physics: Conference Series
(submitted to Scopus, EI Compendex and Inspec, etc. for indexing)
ISSN: 1742-6588, E-ISSN: 1742-6596
Selected papers will be recommended for publication in the following journals: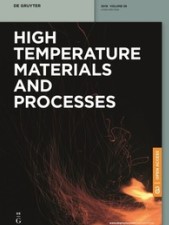 Coatings
ISSN: 2079-6412
IF: 3.4
Publication Type: Special Issue (Open Access)
Best Presentation Award
Congratulations! The following best oral presentations are awarded with the free registration to PCM & GNN 2023:
News
1. GNN 2022 Conference Proceedings has been included in Ei Compendex and Scopus within two months after it is published online by Journal of Physics: Conference Series in
Volume 2353
.[2022-12-07]
2. GNN 2022 Conference Proceedings have been published by Journal of Physics: Conference Series in
Volume 2353
. [2022-10-20]
Related Conference
The 10th Global Conference on Polymer and Composite Materials (
PCM 2023
) October 27-30, 2023 | Shenzhen, China
Follow us on
Wechat:
Linked in: