Invited Speakers
Prof. M A Shah
Head, P G Department of Physics
Laboratory for Multifunctional Nanomaterials (LMN),
P.G Department of Physics
National Institute of Technology Srinagar (NIT Srinagar)
Hazratbal, Srinagar-190006 (Jammu & Kashmir)- India
---
Speech Title:
From Materials to Molecules- A Humble journey in Materials science
---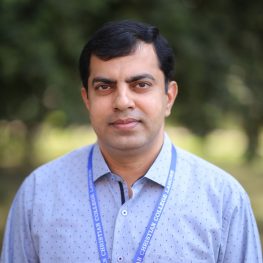 Dr. Muhammad Akhyar Farrukh
Forman Christian College (A Chartered University), Lahore
Pakistan
---
Speech Title:
Chemical and green synthesis of metal oxides doped graphene oxide and reduced graphene oxide nanocomposites for their chemical and biomedical applications
---
Prof. Tseung-Yuen Tseng
Lifetime Chair Professor
Institute of Electronics
National Yang Ming Chiao Tung University
---
Speech Title:
Porous 3D Cross-Linked Graphene for Supercapacitor Application
Abstract: A simple, eco-friendly, cost-effective heteroatoms (nitrogen, phosphorus, and fluorine) co-doped graphene oxide (NPFG) is synthesized by hydrothermal functionalization and freeze-drying approach. The effect of different heteroatoms doping on the energy storage performance of synthesized reduced graphene oxide is investigated extensively. This study demonstrates that the nitrogen, phosphorous, and fluorine co-doped graphene (NPFG-0.3) synthesized with the optimum amount of pentafluoropyridine and phytic acid (PA) exhibits a notably enhanced specific capacitance (319 Fg-1 at 0.5 Ag-1), good rate capability, short relaxation time constant (τ = 28.4 ms), and higher diffusion coefficient of electrolytic cations (Dk+ = 8.8261×10-9 cm2 s–1) in 6 M KOH aqueous electrolyte. A symmetric coin cell supercapacitor device fabricated using NPFG-0.3 as the anode and cathode material with 6 M KOH aqueous electrolyte exhibit maximum specific energy of 38 W h kg-1, the maximum specific power of 716 W kg-1, and ~88.2% capacitance retention after 10000 cycles.

Keywords: doped graphene, supercapacitor, electrode, electrochemical properties
---
Dr. Josef Jampílek
Professor
Department of Analytical Chemistry, Faculty of Natural Sciences, Comenius University in Bratislava, Slovakia;
Department of Chemical Biology, Faculty of Science, Palacky University Olomouc, Czech Republic
---
Speech Title:
Abstract: Josef Jampilek completed his Ph.D. degree in Medicinal Chemistry at the Faculty of Pharmacy of the Charles University (Czech Republic) in 2004. In 2004-2011, he worked in expert and managerial posts in the R&D Division of the pharmaceutical company Zentiva (Czech Republic). Prof. Jampilek deepened his professional knowledge at the Medicinal Chemistry Institute of the Heidelberg University (Germany) and at multiple specialized courses. In 2017, he was designated as a Full Professor of Medicinal Chemistry. At present he works at the Faculty of Natural Sciences of the Comenius University in Bratislava (Slovakia), the Institute of Neuroimmunology of the Slovak Academy of Sciences and the Faculty of Science of the Palacky University in Olomouc (Czech Republic). In addition, he is a visiting professor at the University of Silesia in Katowice (Poland) and Hong Kong Baptist University (Hong Kong SAR, China) and an invited professor/expert at various higher educational institutions. He is an author/co-author of more than 30 patents/patent applications, more than 240 peer-reviewed scientific publications, 7 university textbooks, more than 40 chapters in monographs, and many invited lectures at international conferences and workshops. He also received several awards for his scientific results, e.g., from Aventis, Elsevier, Willey, Sanofi and FDA. Prof. Jampílek is also an editor, guest editor and member of the editorial boards of several renowned international scientific journals. Scientific fields of prof. Jampilek are drug design, medicinal chemistry, chemical biology as well as drug delivery nanosystems. The research interests of Prof. Jampilek include design, synthesis, and structure-activity relationships of heterocyclic compounds as anti-infectious, antiproliferative and anti-inflammatory agents as well as agrochemicals. He is also interested in ADME, drug bioavailability and solid-state pharmaceutical analysis.
---
List of speakers will be updated soon...