Invited Speaker
---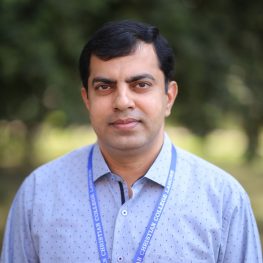 Dr. Muhammad Akhyar Farrukh
Forman Christian College (A Chartered University), Lahore
Pakistan
---
Speech Title: Chemical and green synthesis of metal oxides doped graphene oxide and reduced graphene oxide nanocomposites for their chemical and biomedical applications
Biography: Dr. Muhammad Akhyar Farrukh is serving as Associate Professor of Chemistry at Forman Christian College (A Chartered University), Pakistan. He has over 20 years of professional and teaching experience. He also served in University of Karachi, Pakistan Council of Scientific and Industrial Research, Pakistan Council for Science and Technology and GC University Lahore.

He has been duly awarded three gold medals for his outstanding academic performance in Chemistry and five gold medals including Minister HED and Governor of the Punjab for his excellent performance in research and service to society. He has been awarded many international and national awards including Representative of Pakistan by UNESCO in Morocco, Young Chemist Award by IUPAC in Italy, Young Scientist Awards by TWAS in Egypt and IAP/GYA in Germany, Young Scientist Award by IAP/World Economic Forum in China, Young Researcher Award by the Council for Lindau Nobel Laureate Meetings, IUPAC-2015 Award for Chemists as an outstanding chemist from developing countries in S. Korea, Research Productivity Awards with Category A, B, and C, Productive Scientist of Pakistan with rank at 11th in Pakistan in Chemistry category of Young Scientists in 2017 and 2018, SATHA Innovation Award 2018 with Gold Medal.

He has published 117 papers in international/national repute journals, published/edited 25 books, issued 07 US patents/applications. He has presented 115 papers in international/national conferences as Plenary/Keynote/Invited/Oral talks including 25 countries around the globe. He has won 02 industrial projects and 06 major Research Grants from TWAS, USM, HEC, PSF, ORIC GCU in the area of nanotechnology, established first time Nano-Chemistry Lab., at GC University Lahore. He has supervised 58 M.Phil./Ph.D. and 37 BS theses.